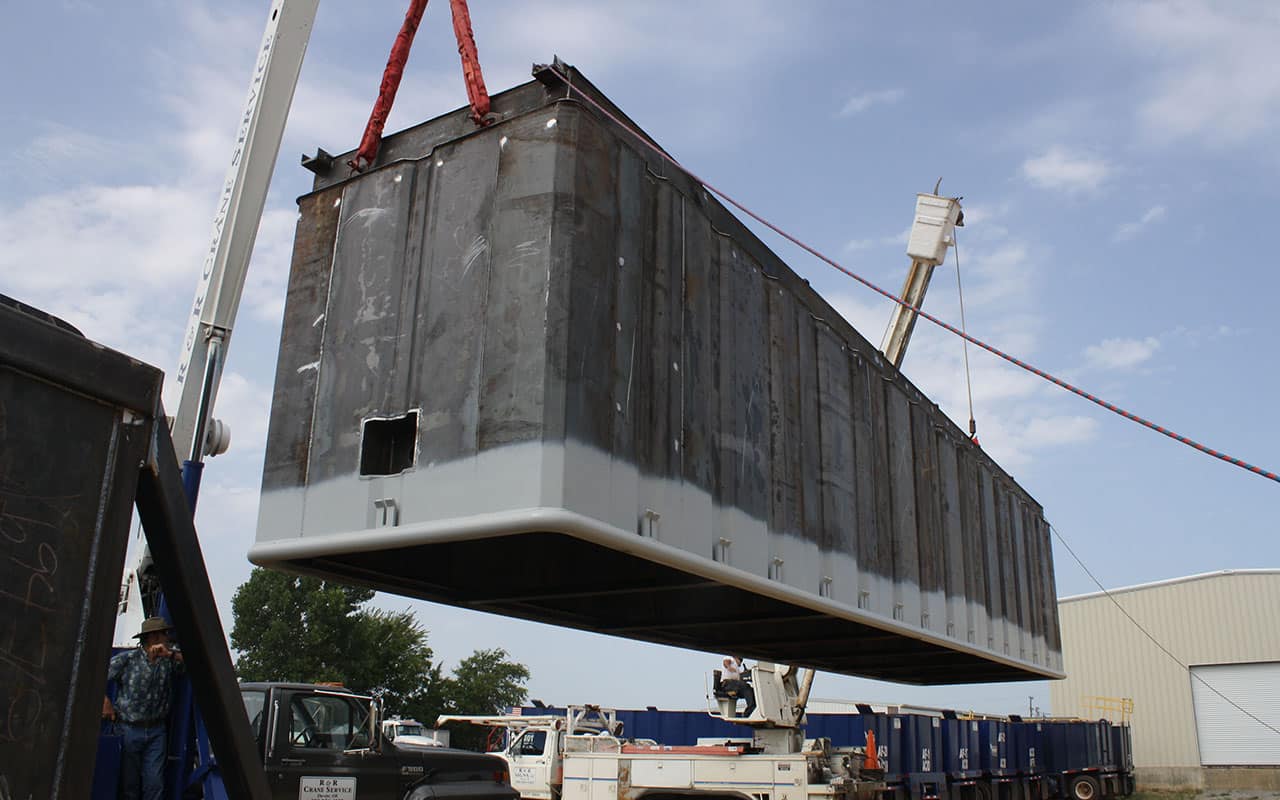 One of the larger challenges associated with the modern hydraulic fracturing process is what to do with all that acid and other chemicals.
Though the extraction method has been beneficial for natural gas and oil production, industry officials want to make sure it also has a minimal impact on the environment. So research continues into safer methods for storage and transportation of the acid and other corrosive chemicals and additives that can be contained in the fracking fluid.
Recovered acid, water, and fuel are typically stored in frac tanks near the wells since the material can often be used and recycled.  But until it is officially declared waste and disposed of as hazardous material, oil field companies keep it secure in these holding tanks, many of which were originally steel containers designed to store water in volumes of up to 20,000 gallons. Since acid corrodes steel, acid-resistant liners were added to keep tanks from leaking and rupturing.
Unfortunately, liners are susceptible to buckling, flexing or cracking during transportation, which will lead to containment failure.
In addition to following any local or state environmental quality regulations, oil companies must adhere to EPA rules governing Secondary Containment. This approach not only requires companies to use sturdy and safe storage containers for oilfield equipment but install a second system responsible for catching and containing anything that may spill from these containers or if and when they fail. The intent is to prevent the fluids from reaching water sources.
A leak of any size needs to be reported as soon as practical. A significant spill could also perhaps force a suspension of operations until an official response, investigation or remediation/clean-up efforts take place, potentially resulting in local, state, or federal fines, regardless, if the spill was deliberate or accidental. Defending yourself against these violations in criminal or civil proceedings could require even more time and resources, as well as negatively affect your company's reputation.
Texoma MFG has developed a new, patented leak-proof acid tank, allowing the tank itself to become the required secondary containment structure. This revolutionary new product will help completely eliminate acid tank leaks and spills, setting a new standard in the oil & gas industry.